If you are using NFC (Near Field Communication) as a mobile engagement strategy in your marketing campaigns, you need to make sure that you have fantastic landing pages or micro-sites in order to be successful.
You know that users who interact with your NFC tag are using their smartphone, so it only makes sense that you offer a premium user experience that is optimized for mobile interaction for maximum conversions and engagement with your target audiences.
Fortunately, Qfuse offers premium platform for easily building, deploying, managing and tracking mobile landing pages and micro-sites for your NFC campaigns. Better yet, this solution is also coupled with our premium NFC tag management and NFC analytics solutions.

Qfuse NFC Landing Page Website Builder
Watch a Short Demo Video | Static Overview
The Qfuse landing page builder is an all-in-one interface for managing and editing individual and grouped NFC landing pages for your marketing and other outreach campaigns.
---
Use Qfuse to Build Professional NFC Landing Pages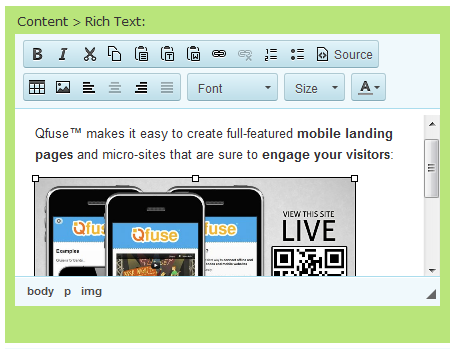 The Qfuse application puts you in the driver's seat and allows YOU to build a professional NFC landing page in seconds. Qfuse's NFC landing page builder makes it easy to efficiently create custom-branded landing pages and full-featured microsites that are optimized to engage mobile visitors! Simply pick the elements you want to have on your page (text, images, social media feeds and icons, vcards, etc.) and drop them onto your NFC landing page. You'll see the page change immediately--LIVE in the NFC landing page preview.
But don't just take our word for it. Sign up today free and get a feel for how Qfuse's NFC landing page builder works. Create an account and begin to explore the features.
---

Design Customization
Customize the look and feel of your NFC landing pages with your own logo and color scheme.

Content & Structure
All of the tools you need to easily create text content, and touch-friendly navigation menus, links, and buttons.

Media
Make your NFC landing pages come alive with photos, graphics, and video from YouTube or Vimeo.

Contact Features
Your NFC landing pages become instantly interactive with contact features such as click-to-call, email and SMS. Instantly share your contact information with others using our mobile vCard feature.

Lead Capture
Easily engage qualified prospects with customizable mobile lead capture forms. Get instant email notifications, or even integrate with your CRM system.

Mapping
Our integrated mapping tools use Google Maps to make it easy to provide location-specific info and directions with GPS.

Social
Connect your mobile pages to popular social media channels like Facebook, Twitter, Flickr and more. Social-sharing tools also make it easy for others to promote your site on their social pages for maximum exposure.

NFC Landing Page Analytics
Find out exactly what users are doing on your site with NFC landing page analytics. How many clicked, called, or shared? Now you'll know!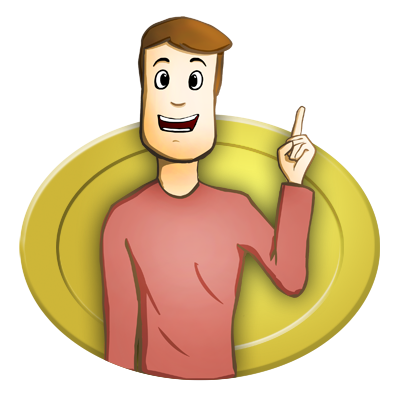 Learn More
To learn more about how Qfuse can work for your business, simply complete the form below and we'll be happy to follow-up with additional information, including:
Needs Assessment
Cost Estimates
Questions & Answers