Easily Track Detailed Activity
In order to be effective on the mobile web it's critical that you know what actions visitors take on your mobile landing pages. That's why QfuseTM not only provides robust QR Code and NFC analytics, but also lets you know exactly what your visitors do after they scan your codes and tags.
---
Qfuse detailed mobile analytics provide actionable intelligence at your fingertips. Our real-time reporting is fully integrated into the Qfuse dashboard, making it easy to monitor the performance for all of your mobile site and landing pages on-demand. You can also filter reporting by date range and download professionally formatted PDF reports to share with your clients or marketing team.
Qfuse mobile site analytics allows you to view activity on your mobile site, including
Visits and page views
Content breakdown by page
Social activity
Conversions and lead capture
On-page actions, such as clicks on links and buttons
Contact actions such as email, SMS or click-to-call
On-Page Actions
Tracks clicks on standard and custom buttons, external links, and social icons on your mobile site or landing page.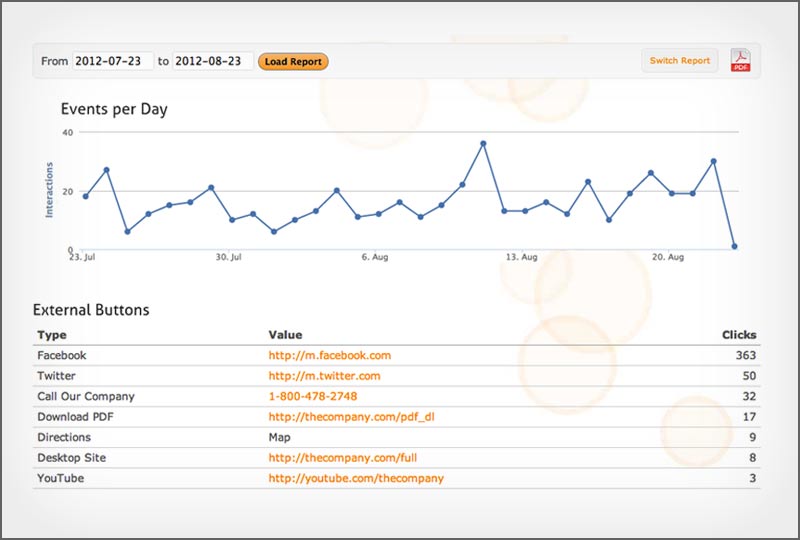 Lead Generation
Lead Generation tracks visitor engagement on links and buttons generating phone calls, text messages, emails, GPS map directions, PayPal donations, and purchases.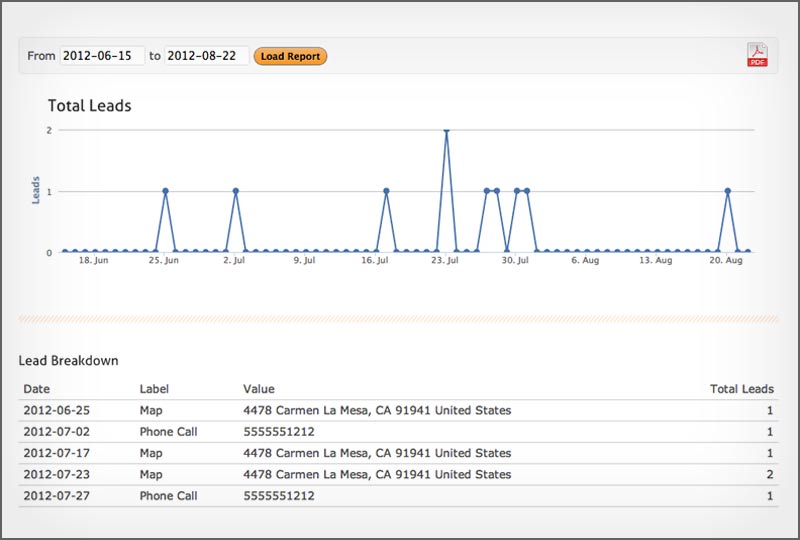 Referrer Traffic
Track how visitors arrive to your mobile site. Whether they arrive from QR Code scans, from an email marketing campaign, or pay-per-click advertising, you're covered.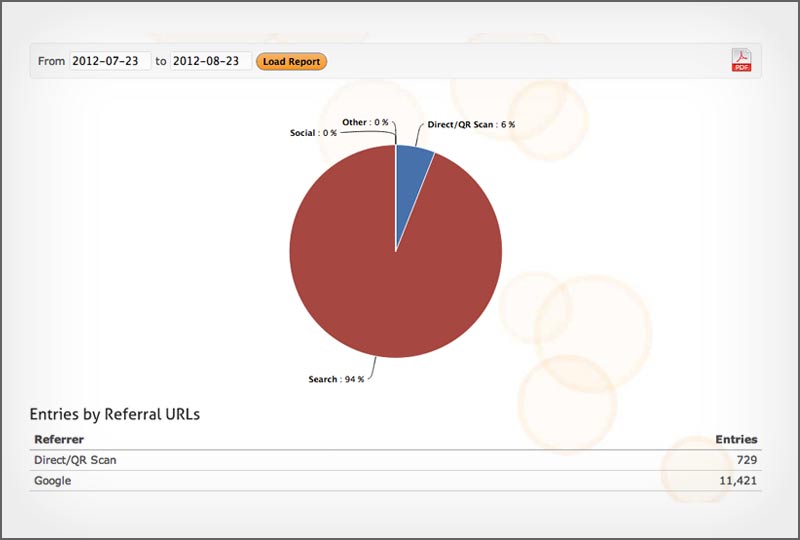 Content Overview
By understanding which pages get the most views and how visitors use your site you can quickly gain insights to make any necessary adjustments.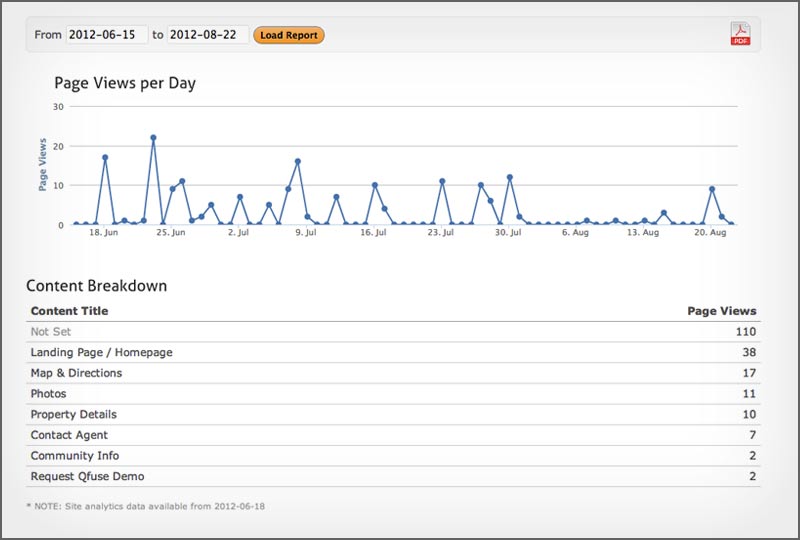 Control Your Data
Want to learn more about mobile site analytics and tracking?