Near Field Communications Technology – Connecting Everything Around Us
Posted on by
Chad Dorman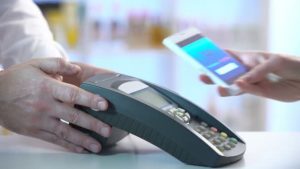 Near field communications technology (NFC) is short-range wireless connectivity technology. Its in nearly every smartphone today and makes it easy and convenient to conduct transactions, exchange content, and link electronic devices. NFC enables technology in close proximity to communicate without the need for an internet connection. The technology is currently used in applications like Android Pay and Apple Pay, and has been adopted in some cities for transit use – just tap your transit card to a reader and go. Note that while NFC isn't yet integrated into iPhone in a way that will work seamlessly for most users (outside of  this Apple Pay functionality), we impatiently await until it's built right in (much like with Android devices).
In the future, it is possible that NFC use might replace the cards – credit and loyalty cards alike – in our wallets. Despite the success of NFC so far, there are still other applications of the technology.
For example, passive NFC "tags" are being put into posters and information kiosks to provide people more information, similar to how QR codes provide information by opening a website on the scanner's phone. Google's Daydream View VR headset uses the technology. Placing your smartphone into the headset triggers nearby tags to automatically download or launch the app.
An interesting possibility for NFC is the potential to revitalize brick-and-mortar retail stores. According to NextWeb, 90 percent of smartphone owners use their devices while in stores. "[B]rick-and-mortar stores are increasingly experimenting with omnichannel strategies that connect the dots between digital and physical experiences. They're trying to meet consumers where they're at, on their smartphones or on-the-go. And brands are increasingly coming up with creative ways to design memorable experiences to attract demographics like millennials within brick-and-mortar spaces." Retail store, grocery stores, sporting goods stores – any store carrying consumer goods can see those goods become "smart" with the help of NFC tags.
Now, if you're like us, you may have thought about security, especially because NFC occurs in the open air without the need of a protected internet connection. It might be of some comfort to consider that NFC chips can only be skimmed if someone puts a device within centimeters of your smartphone. However, apps like Apple Pay and Android Pay have developed security features to protect your information.
As TechRadar points out, "[t]he list of compatible devices is staggering and growing with time. It's safe to say, if you've purchased a smartphone [or tablet] in the last few years, you should be ready to go."
For more on NFC tags, click HERE or check out the sites below and do not hesitate to contact the team at QFuse with any questions, comments, or concerns!
https://www.techradar.com/news/what-is-nfc
https://thenextweb.com/contributors/2018/04/07/nfc-underdog-tech-set-explode-next-five-years/
---