ABC's The Shark Tank and Scan
Posted on by
Timothy Boyle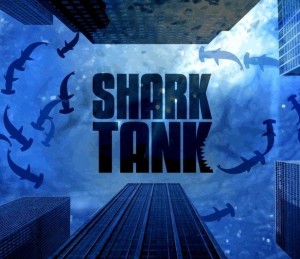 I was watching ABC's The Shark Tank the other night when the founder of the QR code company Scan came walking onto the set asking for a preposterous $1 million for a 5% stake in his company.  That is a valuation of his company of $20 million for those that are mathematically challenged.  The insanity of this cannot be fully appreciated without having seen the show or having an idea of what the company offers.  Though it should be said that this exposure was particularly great for bringing QR codes to the masses and helping to educate them.
                The company founder, Garret Gee, comes walking on set in his nicest flip-flops and hoodie – not quite what you'd expect for someone about to make their pitch to investors for a million dollar investment, but to each their own.   He then went on to pitch his QR code reader and website to the show's investor panel.   He promoted the fact that some 50 million people worldwide had downloaded his QR code reader app, which is certainly impressive.  But the investors failed to see where the income potential was for his platform, and where he differentiated himself from the competition.  
To the first criticism, Gee mentioned that they have finally been bringing in $30,000 for the past couple of months, and to the second he claimed that simply having a QR code reader app in addition to offering to create QR codes on their website places them a step ahead of the competition.  Thankfully the investors were able to realize that this company wasn't offering consumers that much value, nor were they standing out much among the rest of their competition primarily because they weren't doing anything special, and so the investors refused to hand over the $1 million for a 5% stake.
                Before we go on though, I would like to point out how ridiculous this $20 million evaluation is.  Consider the fact that Scan claims to only have been bringing in $30,000 for a couple of months, leading us to believe that they were making much less than that just a couple months ago.  If we assumed that they continued to bring in $30,000 in revenue every month for the next 36 months only then would they have a total revenue equal to $1 million.  That's three years of revenue!  And yet that is how much they were asking for just a 5% stake in the company. 
Now it is true that they might have the potential to increase revenue in the future, perhaps even substantially, but for a valuation of $20 million that would have to be some pretty serious revenue increases.  In order to get to this sort of revenue though, they would have to be offering something pretty special and different, but that just isn't the case.  In fact we would argue that from what we know of the Scan platform it has far less value and is not nearly all-encompassing as the Qfuse platform.  
Scan certainly does offer a good scanner app, but so do many other companies.  The scanner is open source and so there is no special proprietary benefit for it to stand out with.  But more importantly Scan's QR code and mobile landing page creation leaves much to be desired, at least from what we can tell.  For a professional-grade solution for the production and management of end-to-end mobile engagement campaigns that include not only QR codes, but NFC tags, robust analytics and full-featured customizable mobile landing pages or micro-sites, Qfuse remains the unparalleled solution for educated marketers.
Wanna Try Our QR Code Platform For Free?
4 responses to "ABC's The Shark Tank and Scan"