QR Codes Take Off in Taiwan for Mobile e-payments
Posted on by
Timothy Boyle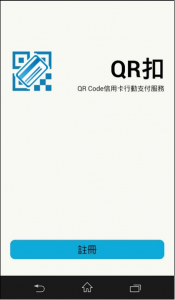 Though it has generally been assumed that NFC technology would be the future for mobile e-payments, considering its incredible ease of use, it appears as though QR codes may have taken then day, at least in Taiwan.
Recently the largest telecommunications service provider in all of Asia has begun using QR codes extensively for all possible e-commerce transaction in Taiwan.  This launch of a QR code payment service over the NFC payment service that we see popping up in other markets around the world should be very interesting to watch and study.
Chunghwa Telecom joined up with numerous credit card companies, banks, retailers and other service providers to try and take this QR code payment system mainstream.  The types of purchases that can be made range from vending machines, to in-store or online purchases, taxis, airlines, posters, catalogs and more.  Almost every transaction you can imagine will be possible through this QR code payment service.
The process of using the QR code payment service is a three step process and takes roughly thirty seconds to complete.  Upon scanning the code and making the purchase you can simply choose which credit card/debit card/account you wish to use, all of which have been pre-loaded by the user onto this mobile wallet.
Though the app is currently only accessible to Android users, the Windows Phone and iOS will soon be compatible as well.
I suspect with such a huge undertaking being done jointly between so many different business groups, this payments system should flourish.  It is very difficult to drive usage of a mobile e-payment service when a single retailer adopts the technology, but when you get hundreds or thousands to use the same system a critical mass can certainly be reached much faster.
I would guess that if this is a success in Taiwan you will start to see more of these large scale joint efforts around the world, whether with QR codes or NFC it won't matter as long as there is a successful example that has already been seen to work.
Wanna Try Our QR Code Platform For Free?