QR Codes in Healthcare
Posted on by
Chad Dorman
This blog is the final in our series, focusing on how QR codes are becoming an increasingly vital part of our daily lives. Given the novel coronavirus and other healthcare concerns, we'll continue to see QR code use surge in healthcare – from patient wristbands to (potentially!) traveler's vaccine passports.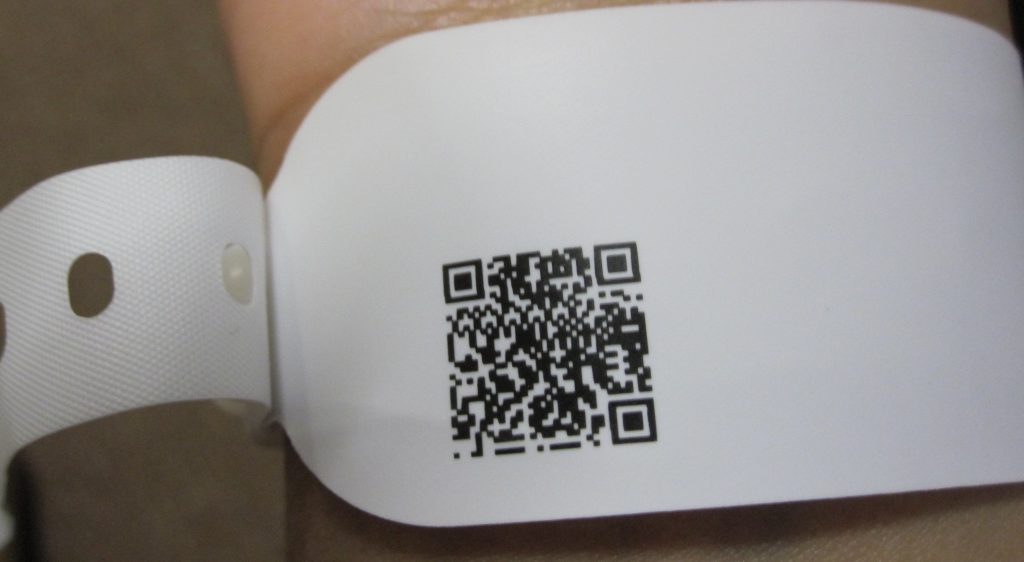 QR code's involvement in healthcare is perhaps the most important and evolving sector at the moment amidst the COVID-19 pandemic. It has been suggested that QR codes "will be one of the biggest contributors to healthcare" and that numerous hospitals around the country have already developed QR codes in their algorithms.[1] For example, QR codes can be added onto a patient's wristband, and with a single scan, the doctor can immediately access up-to-date information about the patient (medication prescribed, timings of medication, list of allergies, etc.). QR codes at hospitals also provides a smooth checkout experience for both the patient and the hospital, keeping operations running smoothly and efficiently.
This idea is further highlighted by author Shailendra Sinhasane in her blog post entitled, "How Healthcare Providers are Using QR Codes to Enhance Patient Outcomes". Sinhasane informs readers that QR codes, "can reduce medical errors, enhance administration, save time and allow doctors to concentrate on their patients."[2] Sinhasane also highlights the versatility of the QR code throughout the healthcare sector, most notably within: healthcare marketing, patient identity management, patient health/medical information, medical equipment information, and drug safety.
The adoption of QR codes to streamline a hospitals workflow, improve patient outcome, and save time/cost is a no-brainer, one which will be seen in large proportions in recent years.
---
[1] Choudhary, Sneh Ratna. "Why 2021 Is the Year of QR Codes." Beaconstac RSS, 24 Dec. 2020, blog.beaconstac.com/2019/02/why-2019-is-the-year-of-qr-codes/.
[2] Sinhasane , Shailendra. "How Healthcare Providers Are Using QR Codes to Enhance Patient Outcomes?" Mobisoft Infotech, 25 Nov. 2020, mobisoftinfotech.com/resources/blog/qr-codes-to-enhance-patient-outcome/.

Did you enjoy this article?