Have QR Codes Finally Gone Mainstream?
Posted on by
Chad Dorman
Watching March Madness this past March, you witnessed not only a lot of great basketball, but you witnessed QR Code technology firmly showcased in pop culture, unwavering on TV screens and game coverage across the country. Sure, the common man has seen QR Codes and is aware of them, but during each game there was a reminder from the CBS family carrying the games across channels: download our CBS app using a QR Code. The code was then presented on the screen, beckoning viewers to take out their phones and utilize the code to get live stats, supplemental coverage, and behind-the-scenes reporting. Every single game, multiple times a game: "Use this QR Code".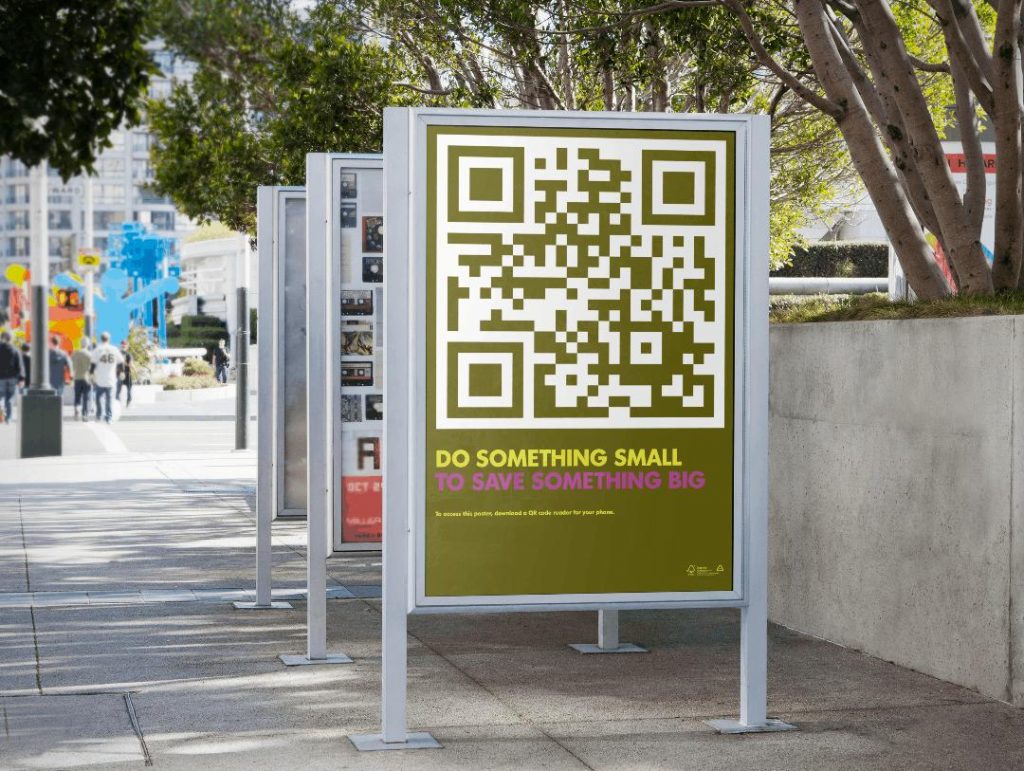 Fertile Ground for Growth
QR Codes are not only back – bigger and better, if you will – but they are mainstream, and becoming increasingly utilized by the day. They are finally getting their time to shine here in the US first because they were (and are) able to provide solutions to real needs during the pandemic, and now are able to provide entertainment, insight, information, and so much more… all right from your smartphone.
Like a flower, the technology has blossomed from auto dealerships to mom-and-pop shops, CBS to your favorite diner. Years ago, when QR Codes first made their appearance, the use case wilted – whether due to those not knowing how to cultivate, or the timing being wrong leading to a 'dry season'. Those times are long behind us now as the environment – saturated by the pandemic and the need for contactless transactions – is absolutely perfect for QR Codes to bloom.
Improved Accessibility, Practical Technology
The growth and use of QR Codes are further fertilized by the developing technology itself – QR code readers are now universally being built into mobile device by the manufacturer, so no separate app to download. This technology is native to a user base that, in many ways, has grown up with smartphones and QR Codes themselves – they've grown and utilized the internet just as the internet has simultaneously had an always improving mobile web experience. Of course there are newer, sexier technologies like NFC tags and beacons, but the QR code remains incredibly ubiquitous and practical, as it doesn't require any special encoding or physical tags or additional devices, and can be displayed both physically on printed media, as well as television and digital media – it's readily available from your main street general store to Fortune 500 enterprises alike.
A Better Use Case
In the early 2010s, marketers were printing QR codes on direct mailers, billboards, in-store displays, and all means of product packaging. The codes needed a real need in order to thrive, something more than a coupon or additional details – back then, there was no real or compelling reason to scan a QR Code. So why now? Why are they becoming mainstream? Simple: they provide answers and solutions during the pandemic, with current technology and a user base that is showing the world that QR codes are only just getting started: contactless payment, touchless shopping, digital menus, self-serve food ordering, and it doesn't stop there.
Shows like 'Good Morning America' and 'The Today Show' display QR codes on-screen when they do their "Deals" segments to give users an easy way to transition from the program to the purchase pages for the products they review on the show. This, much like the CBS March Madness codes, make for a very simple and efficient way to tie together media and eCommerce.
Instagram launched a QR code generator that directs users and customers to a business or brand's profile. From there they can see updated store details (like hours, location) and make purchases or returns. In the fall, voter registration was encouraged and enabled to communities using QR codes. Towards the end of 2020, CVS became the first national retailer to offer support for PayPal and Venmo QR codes as a form of touch-free payment at checkout. And yes, here in spring 2021 as the vaccine is rolling out, you'll see TV commercials and flyers that have QR Codes for not only registering for a shot, but also providing health information, guidance, and a means of educating the population.
QR stands for 'quick response' and one thing is for certain: the return of QR Codes to the spotlight will be anything but quick. They are firmly mainstream, here for the future and here to stay.
Wanna Try Our QR Code Platform For Free?