QR Code Consumer Use
Posted on by
Timothy Boyle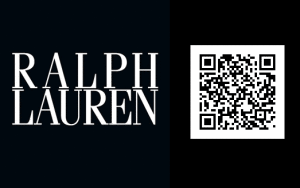 According to a Pitney Bowes survey recently released, QR code use is at an all-time high among US and European consumers.  According to the survey of 5,000 consumers, QR code usage on average for all age groups stands around 15 percent, for 18-34 year olds however the rate of use stands at 27 percent and rising.
For the 18-34 year olds, who have mostly grown up in a world where they expect information to be literally at their fingertips and easily accessible, QR codes are a perfect way to ensure this expected entitlement continues even with regards to marketing and advertising.  Instead of having separate marketing and advertising outlets in traditional media and digital media, QR codes have brought the two together and greatly improved the possibilities and efficiency of both, while engaging the customer in a way they approve and expect.
The younger customer certainly benefits by the use of this technology by providing them with the information they desire at their fingertips, but it also has the potential to greatly improve the marketing and advertising efficiency and success of traditional campaigns, and in turn improving profitability.
QR codes, assuming the company you are using provides analytics, allow you to track all scans and collect lots of data that can be used to determine the success of the campaign, and how it might be improved.  You can find out who is scanning the code and when, which ads are working better than others and why, and generally determine what changes should be made in the future to engage consumers.
QR codes use has increased almost four times in the past couple of years and will likely only continue to rise as both marketing firms and consumers become more aware of the benefits and uses of QR codes.  This Pitney Bowes survey only indicates that if you haven't got on board as a marketer or advertiser you need to do so now.  Just make sure you choose a company that is going to make sure your campaign is done right.
---