Advice to Marketers in 2014:
Stop "Engaging" without Thinking
Posted on by
Jason Summerfield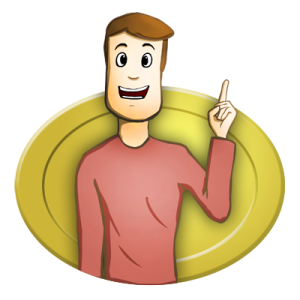 In recent years the concept of "engagement" has grown to become a staple strategy in marketing, advertising, web development, PR and communications in general. The thinking goes that it's no longer sufficient to simply get in front of your target audience with your brand's messaging, you need to interact with them in some fashion for maximum exposure and influence.
This tactic escalated into a trend back when social media began to gain traction as a commercial tool (for better or worse), and has only snowballed with the growth of mobile technologies – now you can engage with just about anyone, anywhere, at any time. It's a tactic that has filtered down from big brands and agency thought leaders, to mom and pop shops of all types.
When done correctly, interaction that is designed to connect with target audiences can create a deeper relationship with your brand and can be very compelling, so it's no wonder that "engagement" is what many marketers aspire to as a fundamental tactic for their campaigns.
But the problem is that engagement for the sake of interaction alone can often leave a negative impression, rather than creating a positive impact. Time is the new commodity, and if you ask people to engage for a sub-par experience you are in effect wasting their time, something nobody appreciates.
We've all seen examples of attempts at engagement gone wrong:
Asking people to "Like" or "Follow" a social media channel that is poorly maintained
Asking people to download an app that is little more than a glorified web page
Asking people to scan a QR code that simply points to your company's desktop homepage
Asking people to sign up for a whitepaper download that is a thinly veiled advertisement
Asking people to click on a big fat hero graphic that goes to a web page with irrelevant content
These things all ask people to interact, yet produce an unsatisfying user experience, and leave the user wondering "why did these people just waste my time?"
Worse still, if the architects of these types of engagement efforts look at the numbers alone they may actually think they just ran a successful campaign ("Wow, look at how many Likes/downloads/scans/visits we just got!"). But what the numbers don't tell you is that those are actually the number of people who now think your brand sucks in some way.
So the next time your colleagues or vendors slip the word "engagement" into your campaign strategy discussions, dig a little deeper, and think about whether the idea being proposed is an experience that is likely to leave people feeling satisfied, or cheated at the end of the interaction.
Engage to enhance relationships with your target audiences; engage to build a positive user experience; engage to build value. But never engage to simply interact. After all, "engagement" for the sake of interaction isn't really a marketing strategy, it's just a hollow beg for attention.
Wanna Try Our QR Code Platform For Free?
One response to "Advice to Marketers in 2014:
Stop "Engaging" without Thinking"