QR Code Resumes Help Job Seekers Stand Out
Posted on by
Jason Summerfield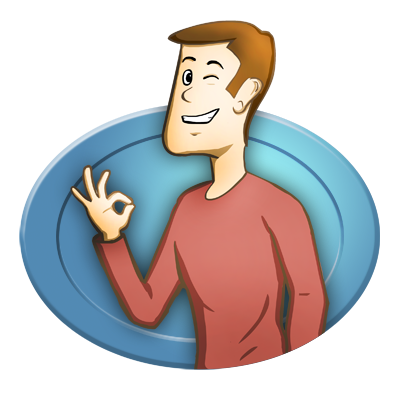 We all know the job market is more competitive than ever, and for job hunters that means anything that can help separate your résumé from the competition is critical. Some tech-savvy applicants are now realizing that using a QR Code on a traditional resume is a practical way to immediately make your resume more engaging and gain a competitive advantage over other applicants.
If the practical applications of a QR Code on a resume aren't immediately apparent, consider that the QR Code is basically a bridge that can immediately connect the reader/employer with interactive tools and media that would otherwise not be possible with a printed sheet of paper. For example, the employer reading your resume can simply scan your QR Code with their smartphone to immediately access your personal resume page with features such as:
Samples of your work (graphics and/or video)
Testimonials from clients or colleagues
Touch-friendly contact functions like click-to-call and click-to-email
Social media channels
Links to websites related to your skills and/or experience
With advantages such as these, it's not hard to understand how QR Codes are increasing in popularity among savvy job seekers. The Boston Globe just printed an article on this very topic: "Multimedia resumes can help candidates stand out". In the article, the Globe highlights the use of QR codes by one job seeker named Igor Kharitonenkov who used a QR code on his resume in order to highlight his video production skills, which ultimately helped him stand out enough to land a competitive communications coordinator position with City Year Boston over 200 other applicants.
The communications director for City Year, Jonathan Palumbo, stated the following about Kharitonenkov's interactive resume, and the impact it had on his hiring decision:
"What made his resume really stand out was the use of the QR code," Palumbo said. "It wasn't the novelty of including the QR code, but rather the fact that it brought us directly to examples of projects he had completed with other organizations."
The point here is critical – it's not the novelty of the QR code alone that will give you a competitive advantage in the job hunt, but rather the way that it's put to use to strategically reinforce your skills and desirability as a job applicant. In other words, it's not the code on the resume that matters as much as what happens after the code is scanned.
For job seekers that want to create an interactive resume with a QR Code, It's important to carefully consider what it is you want to offer viewers after the code is scanned; after all, a poor implementation can lead to an underwhelming user experience and leave a negative impression, rather than a positive one.
Ideally, the QR code will take the viewer to a highly personalized custom landing page or micro-site that is mobile-optimized for viewing on handheld devices used to scan QR codes. You'll also want to make sure the code is of high quality and easy to scan, and avoid common QR code mistakes.
So exactly how do you create a QR code with a mobile landing page that's professional and suitable for your resume? If you're familiar with mobile marketing and/or have mobile web development experience, you may be able to put something together on your own. Otherwise, all-in-one platforms like Qfuse make it easy to not only generate professional-grade, dynamic QR codes, but also produce full-featured landing pages that look great on smartphones. Best of all, these platforms allow you to view the scan activity on your code (so you know how it's performing), and even update where the code goes so that you maintain total control, even after the code has been printed and published.
QR Codes are but one of many tools that the contemporary job-seeker can employ to stand out from the crowd with an interactive multimedia resume. But it's important to keep in mind that the technology alone isn't what makes the difference – ultimately these tools serve to highlight your core skills and experience and bring them to the forefront, but it needs to be done well, and of course you need to have the core skills and experience in the first place. Assuming you do, QR codes are a great way to engage prospective employers in new and exciting ways.
Once you're hired, make an impact with clients and colleagues by placing a QR Code on your business card!
---