Good QR Code Use on Marketing Materials
Posted on by
Timothy Boyle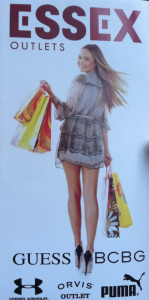 I was recently visiting Burlington, Vermont for work and was grabbing lunch at a local restaurant.  While waiting for a table I started to look through the many marketing brochures you often find near the entrance of such establishments.
Most of the brochures are meant for visitors and tourists to draw their attention and inform them of exciting and interesting local entertainment.  A handful of these brochures even included QR codes with various applications.  One simple example stood out to me.
The brochure was for the Essex Outlets, and highlighted the various retail stores you could find there; including Guess, BCBG, Under Armor, Orvis and Puma, among others.  This brochure obviously got my attention with its bright colors, superb graphic design, and excellent choice of high heels on the completely nondescript woman; just wanted to make that clear.  If you thought otherwise you should be ashamed of yourself.
Inside the brochure you find more information on the Essex Outlets on one page and on the other a map with a QR code in the bottom right corner.  Next to the QR code there is a call to action that says "Scan the green QR code on your smart phone to obtain shopping center location."  Once scanned, you are directly taken to the map app on your smart phone and the directions are laid out for you.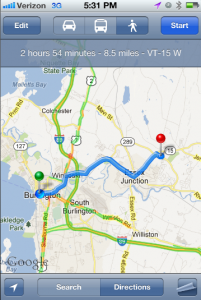 Now this might seem a simple and boring example of a QR code use, but really it displays a great value added, helps drive potential sales by ensuring people can easily find their way there since they are most likely from out of town if they are picking up the brochure, and is a pretty good example of adherence to QR code best practices.
The Essex Outlets should get some props for using QR codes right, even if it isn't the most creative use we've ever seen.  And of course, at least it's better than this awful display.

Did you enjoy this article?