Analyzing the Record Breaking QR Code Corn Maze
Posted on by
Mike Caha
There's a been a great deal of cyber talk around the QR Code corn maze that set the new Guinness World Record recently.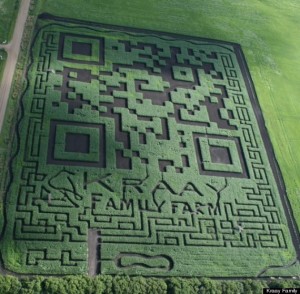 According to the media coverage of this massive QR Code on web sites like the Huffington Post, the Kraay family corn maze QR Code pointed to the family farm's website when scanned – presumably a non-smartphone friendly desktop website.  Even though the QR Code probably won't get scanned all that much in the real world – unless you happen to be flying over the family farm at low altitude – I wanted to understand the details of the code itself.
QR Code Configuration
There is absolutely no reason why a QR Code shouldn't have tracking and analytics capabilities integrated into its configuration and point visitors to mobile friendly content – and it very well may!  (Check out some example mobile websites if you'd like.)  In short, it's simple to avoid common QR Code mistakes.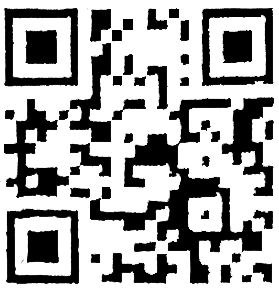 Even after a substantial photo editing effort including contrast filtering, manual reconstruction, color replacement, and about a half dozen other techniques, I still wasn't able to get the QR Code into a condition that I could scan it so I have no way of finding out how this record-breaking QR Code was configured, :(.  I guess this one will remain a mystery.
Regardless, congrats to the Kraay family for setting a new record and for successfully using a QR Code to bring awareness to their business!
---