The Economic Benefit of NFC technology
Posted on by
Timothy Boyle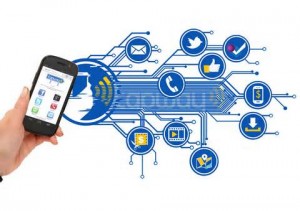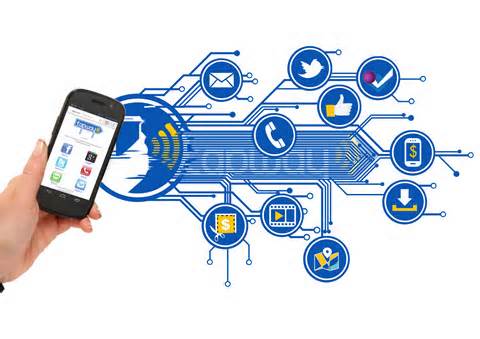 This will be by no means a completely extensive look at the possible economic effects of NFC technology, but it will hopefully point out some of the wide ranging benefits that NFC adoption might create.
Looking only at a made up retail store, and assuming a point of user critical mass so that almost everyone in society has access to smartphones with NFC enabled technology, let us see just what NFC technology can mean for businesses and consumers alike.
There are many potential ways a retail establishment might use NFC technology, for example a grocery store might let you scan each item with your phone as you shop and let you check out without waiting in line, instead paying for your bill on your phone as soon as you are ready to leave.
So what would this technology mean for the economy, that is what would it mean for businesses and consumers?
Let us take this one example of a grocery store.  If consumers could simply tap the tag on each good as they place it in their cart and then pay for the contents on their phone when they are ready to leave without having to ever stand in line this would have great benefits for business and consumers alike.  What this would mean is that the grocery store no longer needs to hire an army of checkout employees, thus decreasing a big chunk of overhead.  If you have 20 employees working 12 hours a day making $10 an hour, that is $2000/ day just for the checkout people.  Then multiply that by 356 days a year and you get a total of $712,000 per year, all of which could be saved from adopting NFC technology.  But this also doesn't take into account the full cost of employment and ignores things like the half of payroll taxes the store would need to pay, workers comp, over-time, insurance, and whatever other benefits that might be offered.  So the full cost of savings would be even more than this potentially.
The business owner, now having reduced his overhead by a significant margin, now has various options of what to do with this savings.  One option is he might lower the prices of the goods in his store, and hopefully increase his traffic.  This in turn would mean savings for the consumers, and the consumers would then spend their savings on other goods and services in the economy inducing economic growth.  A second option might be that the owner directs some or all of this overhead savings into hiring new employees in the stock room, or produce section to ensure better customer service, or perhaps he would divert some, or all of the savings into expanding the store, offering new products, or improving the customer experience in some other way, all of which would lead to either a better shopping experience or future growth.  Lastly, the business owner might simply take the new savings for himself, and even here still the economy benefits as he must either spend his new income, perhaps on a new house (hiring many workers), investing the money directly or indirectly into some other company giving said company new capital to grow their own particular business, or simply saving the money in his local bank thus creating an influx of new cash reserves that can be lent out to other businesses or individuals for their own benefit.  So no matter what is done with the new savings, the economy improves.
In addition to the economic benefits here, the consumer would benefit as well through saved time and hassle for sure, seeing that check out is much easier.  But in addition to this, depending on what the business owner does with his freed up overhead, they might benefit from lower prices, better customer service, or a greater variety of products offered.
Another more obscure benefit might be seen from the fact that in such a situation the grocery store would no longer need to waste space in the front of the store for checkout counters.  This could have various consequences.  For example the store might simply use that additional space for greater product offering, or perhaps they might use that space to rent out to other retail stores like a bank or coffee shop as you see in some grocery stores already today.  An even more indirect benefit for newly created grocery stores would be a decrease in the size of the building needed, thus decreasing building costs, overhead expenses from lower property taxes, mortgage, energy consumption etc.; less land being used so potentially better for the environment, or it might free up other space for another business.  The economic benefits are potentially very significant.
This is the potential power of NFC.  A simple technology that can save the consumer time, money, and improve their shopping experience, all the while increasing the profits for the business is certainly something to get excited about.  Why more businesses and more specifically retail establishments, haven't yet adopted this technology in such a substantial way is beyond me, but the first bunch that do will be sure to experience a lovely windfall.
---