Posted on February 17th, 2013 by
Timothy Boyle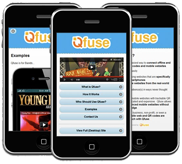 Google has launched a campaign for 2013 with the hopes to educate many marketers and advertisers about the importance of mobile and mobile marketing, focusing on how valuable it can be to a company if it is used correctly.
Growth in Mobile Usage
Smartphone ownership is the United States currently stands at roughly 44% and continues to grow rapidly.  This increase in smartphone penetration has lead to a mobile search increase of 5x over the past two years.  These two numbers alone indicate the massive new market that has appeared over the recent past, and also helps to shed light on the markets companies must shift resources into if they wish to keep up with their competition and remain profitable.
This increase in mobile search usage means the most important thing for a company to do is ensure they have a mobile optimized website.  This mobile site must be easy to use, functional and must give the customer exactly what they want when they visit your site.  The key is to dramatically simplify the site from your desktop site.  In fact as Google has found, 57% of users say they will not recommend a business if they have a poorly designed mobile site, and 40% of mobile users have gone to a competitor after a bad experience on a mobile site.
Mobile is Local   
Roughly 1/3 of all mobile searches are of local intent; that is, the customer is looking for some sort of local information like store location, directions, a phone number etc.  In fact 94% of all mobile users have indicated that they have searched for local information.  Of those 94% who have searched 70% called a business after searching, 66% visited in person and 90% of these users acted on this information within 24 hours.
Knowing that many of these searches are local, and figuring out what else customers might be looking for, it is important that you use your well designed mobile site and mobile marketing to give the consumer what they want and provide additional value.  For example Walgreens delivers what their customers want by putting a store locator on their mobile site, as well as the ability to make prescription refills online, allowing mobile shopping, and even providing coupons right on their smartphone.
Mobile Website Analytics
Many marketers may already be using mobile to some degree, but Google has found that many of these marketers and advertisers are not using, or not fully taking advantage of, their mobile analytics.  It is vitally important that the mobile data is collected and analyzed as this will help lead to a much more efficient mobile marketing effort.  The data should be able to tell you how well your mobile site/app is working and if it is providing the necessary value your customers require, or how and where visitors are using your mobile site, or how many sales leads it's generating, or if its ease of use, or lack thereof, might be hindering sales in some way.  Continue to watch the data and make changes as often as needed to improve customer experience.
Mobile Advertising
When it comes to mobile advertising Google points out that mobile "is the most imbalanced medium" in regards to "ad spending versus time spent, at 1% compared to 23%."  This indicates a huge gap that advertisers must close.  One way to efficiently advertise on mobile phones is to create mobile search ads that will pop up when someone is searching for your product.  For example if someone were to search "Bogs boots, Boston MA", make sure you have an ad in place that will pop up after the search to direct the customer to your website for Bogs boots or related products, or if you are a competitor of Bogs boots make sure your ad will come up in the same search to try and take business away from them.
Quite often customers will be in a store and see a product and then go online to see if they can find it cheaper somewhere else.  For this reason you want to make sure your ads are geared to this type of search and indicate some added value that you may provide in order to get that person to purchase said product on your site or in your store.
Hair club for men is a good example of the benefits of mobile advertising, seeing a "return on investment of 30:1 from their Google mobile search ads." Hairclub for men found that their mobile advertisements were getting a conversion rate of 17% rather than their desktop conversion rate of 9%, a good indication to any company that perhaps their resources should be realigned.
Connecting the Physical World to the Digital World
Google, in addition to other marketing tools, also advises using things like QR codes to help connect your physical media with your mobile media and provide additional value and interest in your ads by using the QR codes to give your customers free products, downloads or coupons.  This helps people to interact with your brand, drive interest and provide value, all which should help increase sales.
Return on investment however does not come just from increase mobile orders.  Google emphasizes that the full benefit of mobile can only be truly calculated when you find a way to monetize each phone call to your store, each app download or each online store locator search, as many of these such things lead to sales at your physical store and not just on your mobile store.
Mobile is huge and it will only get bigger, but Google, and everyone at Qfuse, think that the time to fully jump in is now.  Mobile done right will only ensure you keep in front of the competition, keep your customers happy and drive sales.  2013 is the year of mobile and it's time for everyone to get on the bandwagon.
No Comments
| Tags:
Google
,
mobile marketing
,
mobile search
,
mobile websites
Read more by
Timothy Boyle