Got Direct Mail? Use QR Codes and Receive a Discount from the Postal Service
Posted on by
Timothy Boyle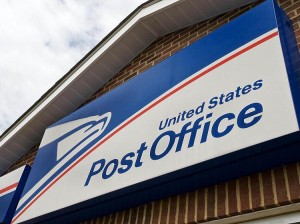 The United States Postal Service, through their 2012 promotion, is hoping to make people aware that direct mail remains a great marketing tool.  The USPS has fully bought into the 2D barcode (i.e. QR Code) technology and believes it can greatly increase the effectiveness and value of a direct mail marketing campaign, stating that "mobile technology continues to be one of the fastest growing marketing sectors."
The USPS believes that through the integration of traditional offline media such as direct mailing, and new online technologies such as QR codes and mobile websites, the long-term value of direct mail is greatly enhanced.  The USPS is hoping that marketers will understand the benefits of such an integrated approach and re-affirm their commitment to direct mail marketing.
In order to make this more attractive to direct marketers, the USPS through their 2012 Mobile Commerce and Personalization Promotion will "provide business mailers with an upfront 2 percent postage discount on Standard Mail® and First-Class Mail® letters, flats, and cards (presort and automation only) that include a two-dimensional (2-D) barcode or print/mobile technology that can be read or scanned by a mobile device."
This two percent discount can mean a significant savings for large direct mail users, and the USPS is hoping these savings—in addition to the increased effectiveness they expect direct mailers to see in their campaigns—will stimulate companies to either attempt direct mailing for the first time, or more likely, ensure those already using direct mail campaigns continue to do so into the future.
This campaign is similar to the one the USPS attempted in 2011, with the main difference being that they are requiring all participants to adhere to the industry's best practices.  These include, among other things, a mobile landing page and directional copy.
This is a great promotion by the USPS as it will help reduce the risk for reluctant marketers and help them see the value of using QR codes in their marketing campaigns.  If you are interested in registering for this promotion you can visit their website site here.  Qfuse can help users meet the USPS promotional requirements not only by generating QR codes and mobile-optimized landing pages, but also by providing the tools for encouraging a range of direct actions, such as contact forms, click-to-call, click-to-email and social engagement.  We hope the USPS and all those who participate in this promotion great success.
---