Get Paid to Use QR Codes in Product Development
Posted on by
Mike Caha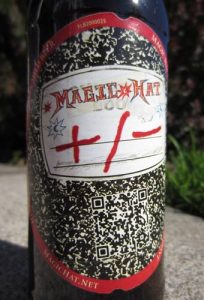 What's better than having real, live customers who are giving you cold hard cash drive the direction of new products? Not much! The magicians at Magic Hat Brewing in Burlington, VT have yet again proven their mastery of engaging loyal beer coinsures.
QR Code in Product Packaging
I recently indulged in a "secret" brew that was part of Magic Hat's most recent variety pack. The "Magic Hat +/-" beer had the typically quirky Magic Hat branding on the label with one notable difference … a QR code craftfully embedded in the beer label's artwork. While using QR codes in product packaging is a powerful way to engage customers pre- and post-purchase, Magic Hat put a new spin on the whole concept by asking beer fans to rate the beer itself.
Entice People to Scan QR Code with a Call to Action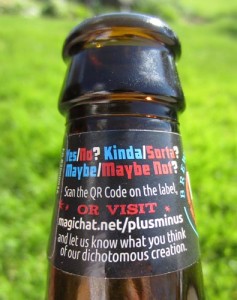 "Yes/No?, Kinda/Sorta?"… these are some of the taglines used on the neck label to entice customers to scan the QR code and provide opinions and feedback by way of a smartphone-friendly mobile landing page. This innovative use of QR codes in product packaging is defacto using paying customers – those who are actually driving the company's profits – to inform the direction of their products. Brilliant!
Props go to Magic Hat for such an amazingly creative and well-executed use of QR codes. Keep the fun QR code ideas and cold brews coming!
Have you come across an interesting use of a QR code in product packaging? We'd love to hear about it so please share below.
---