Jason Summerfield

As the Principal and founder of Qfuse, Jason is responsible for guiding the company's overall vision and business strategy, while also taking a hands-on role in a number of areas ranging from UI design to functional testing, business development, and marketing.
Jason began his web development career working as a core team member for two of the first nationally successful online retail businesses, later acquired by a Fortune 500 company. Since then, Jason built his own web development company Human Service Solutions and has gone on to help senior management teams for organizations of all types successfully build and market effective websites to meet unique challenges.
Jason earned his MSW from the Boston College Graduate School of Social Work, and completed his BA Phi Beta Kappa with Distinction in Psychology at Boston University.
Sean Dempsey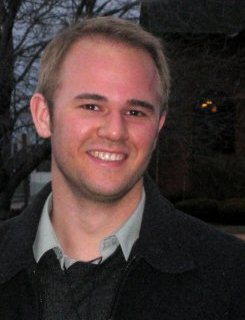 As head of Information Technology and Qfuse co-founder, Sean works directly with the development team to oversee the implementation of new features and functionality, while also overseeing day-to-day operations and business planning.
Sean has worked hands-on with hundreds of small-businesses & non-profits—consulting them on best practices and also helping to develop their websites and marketing strategies. Since assuming ownership of the web development firm Loud Canvas Media in 2007, Sean has become proficient in the methodologies involved with implementing effective solutions for any business need. His strengths are in project management, I/T consulting, and web-development.
Sean is a graduate of the University of Vermont, where he received a Bachelor's Degree in Business Administration with a concentration in Information Systems as well as a minor in Computer Science. He also recently received his MBA from the University of New Hampshire.
Adam Stepanek

Adam has a wealth of experience as a graphic designer and coder. He initially joined Qfuse as an application tester but his passion in the platform resulted in contributing to UI design and strategic decisions regarding the user experience.
Adam graduated at Brno University of Technology in the Czech Republic, receiving a Bachelor's Degree in Information Technology. He is currently studying Computing & Information Systems at the University of Glamorgan, UK as a postgraduate student.
Development Team

The Qfuse development team is comprised of talented, ambitious, and creative senior-level programmers, coders and UI specialists who work tirelessly to make sure Qfuse is feature-rich, user-friendly and always evolving. (They prefer to remain anonymous; they are code junkies after all).